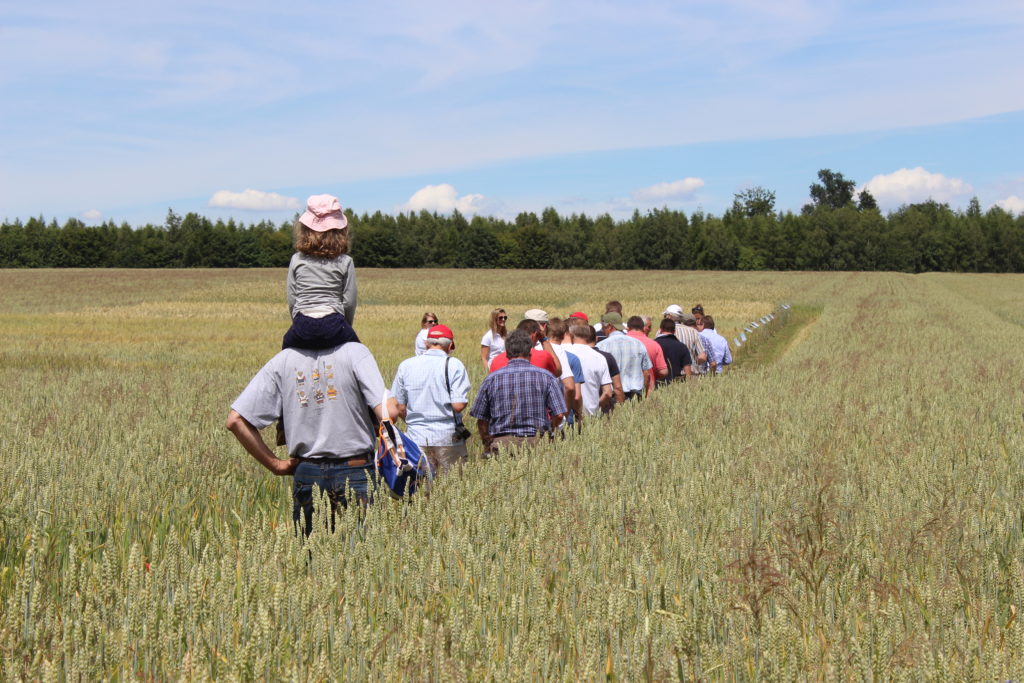 vision
We envision a world where we can produce high quality food while protecting the natural environment through farming in respect with nature.
We believe that we can achieve such a sustainable farming system through organic agriculture.
mission
Improving organic agriculture with research, advisory, dissemination and support activities, thus making agriculture more performant and resilient.
This will empower farmers to implement sustainable farming practices in Luxembourg.
aims & objectives
IBLA sees the purpose and aims of its efforts in research, consultancy, education and communication on topics of organic agriculture.

These objectives are achieved by:
Research and development of practical methods for organic and biodynamic agriculture; Taking into account nutritional, ecological and socio-economic aspects.

Research of aspects of agriculture that are socially relevant;

The establishment of an extension service for agricultural holdings and public bodies, with the aim to provide organic and biodynamic agriculture with the importance it deserves.

Education of producers and consumers on organic and biodynamic agriculture as well as promotion of cooperation between producers, trade and consumers.

Promotion of training in organic and biodynamic agriculture at the training and education centres in Luxembourg.
Since 2015, the IBLA has been a registered non-profit organization and has also been recognized as an official research institute in Luxembourg.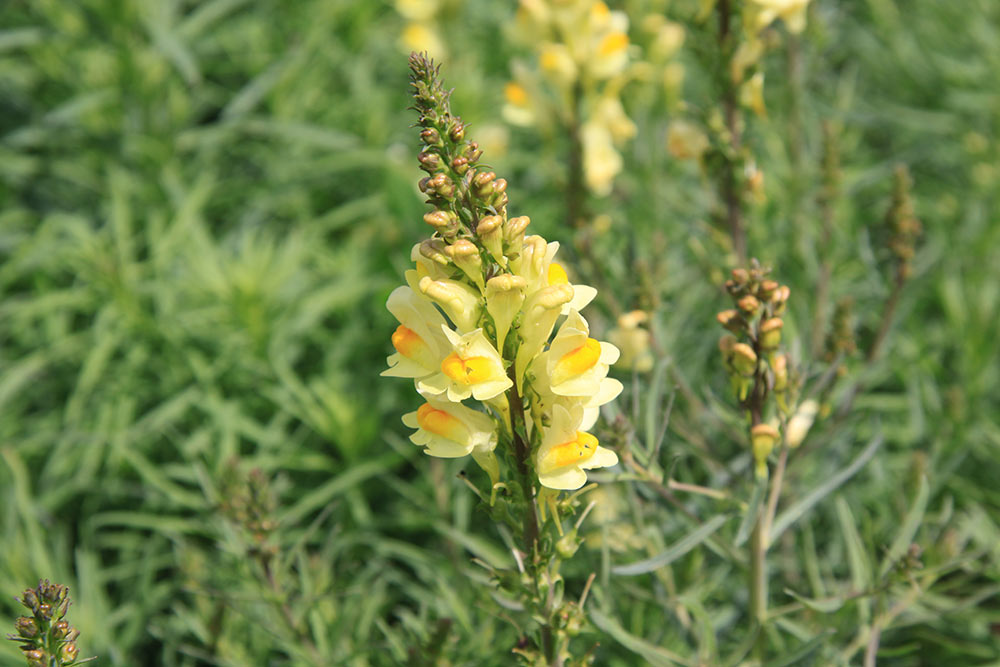 the board
FELTEN Claude (agricultural engineer)
-President

COLLING-VON ROESGEN Jean-Louis (farmer)
-Vice President

CONTER Gérard (agricultural engineer)
-Treasurerer
JACOBS Francis (farmer)
KAES Jean-Marie (farmer)
KOEUNE Marco (farmer)
NOESEN Charel (farmer)
SCHANCK Aender (businessman)

-Members
Stéphanie Zimmer
Dr. Agr. | Director IBLA
+352 621 302 523

Hanna Heidt
Dr. Agr. | Research and Development
Evelyne Stoll
MRes. Env. Analysis and Assessment | Research and Development
+352 621 287 466

Laura Leimbrock
MSc. Env. Sciences | Research and Development
+352 621 647 126

Sabine Keßler
Dr. rer. nat. / Dipl. Env. Sciences | Research and Development
+352 26 15 13-82

Kerstin Klemm
MSc. Env. Sciences | Research and Development
+352 26 15 13-91

Sonja Kanthak
Vintner, BSc. org. agri. | Extension Service Viticulture
Mathieu Wolter
BSc. Agronomy | Research and Development, Extension Service Agriculture
+352 621 678 467

Jean-Paul Weis
MSc. Animal husbandry | Extension Service Agriculture
+352 621 392 748

Svenja Zelder
MSc. Animal husbandry | Extension Service Agriculture
Kerstin Thielen
Back office
+352 26 15 13-88

Thorsten Ruf
Dr. rer. nat. | MSc. Env. Sciences | Research and Development
+352 621 734 005

Ben Mangen
B.Sc. Agronomy | Extension Service Agriculture
+352 621 494 009

Jörg Pauly
Dr.agr. | Extension Service viticulture | Research and Development
+352 621 677 351

Katrin Scherer
MSc. Crop Science | Research and Development
+352 621 629 217

Philip Barth
MSc. Bio-Landwirtschaft | Beratung Landwirtschaft | Forschung und Entwicklung
+352 621 302 522

extension services offer agriculture
agriculture
The IBLA extension service for your agricultural holding presents itself
You are a farmer and want to explore the production and business management possibilities a conversion to organic agriculture can offer your farm?

You have decided to convert your farm to organic agriculture and need competent advice and support during the conversion phase?
You are already an organic farmer and need help with a specific problem?

You want to get first insights into the methods of organic farming?

You want to profit from the benefits of leguminous crops in your crop rotation and need help in variety selection, production technology and the design of your crop rotation?
If one of these situations applies to you, the IBLA agricultural extension service has just the right offers for you. Our advisers have knowledge in all fields of organic agriculture due to their education and many years of practical experience. We combine research and practice and offer a wide range of extension services suited to fit your professional and personal needs. Our advisers are active both on a regional and Europe-wide level to provide you with the best service.

They offer a wide range of advice, from arable land and grassland to animal husbandry and feeding. They are your contact before and during the conversion. Their consulting services include crop rotation, fertilization and soil cultivation in field fodder and crop production with the aim of increasing natural soil fertility and yield potential.

You can profit from their long-standing experience and their knowledge regarding animal health and performance. This includes questions related to breeding, keeping, feeding and ration calculation, as well as grassland-management and improvement.

Variety recommendations are based on the results of our variety trials. Another focus of IBLA is the cultivation of legumes. Here you can benefit from our experience gained through field experiments on cultivation techniques and variety trials. Business analyses and individual support in the implementation of the guidelines for organic agriculture complete our offers in the agricultural extension service.
extension services and further education offers
Take advantage of IBLA's extension service and further education offers and benefit from years of experience in consulting and research. Arrange a personal consultation on your farm or choose from the IBLA modules the one best suited for your farm:


Module 15.1: Organic agriculture – Pre-transitional initial consultation (for conventional holdings)

Module 15.2: Organic agriculture – Pre-transition, intensive (for conventional holdings)

Module 16: Organic agriculture – Transition (for holdings under conversion)

Module 17a: Organic agriculture (for certified organic holdings)

Module 17b: Methods of organic agriculture (for conventional holdings)

Module 8: Legume cultivation (for all holdings)

Module 9: Group consultation on crop production (for all holdings)
book a module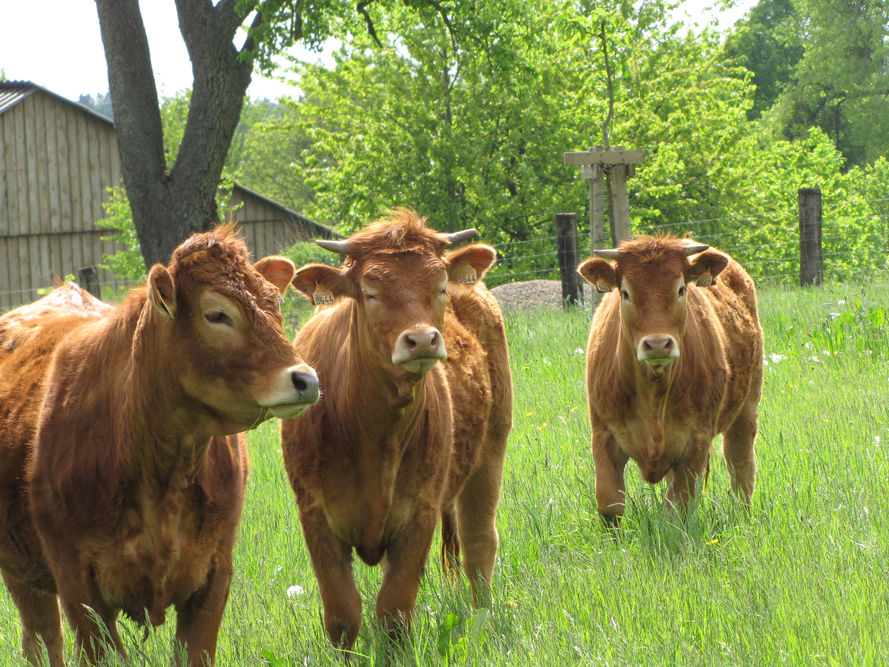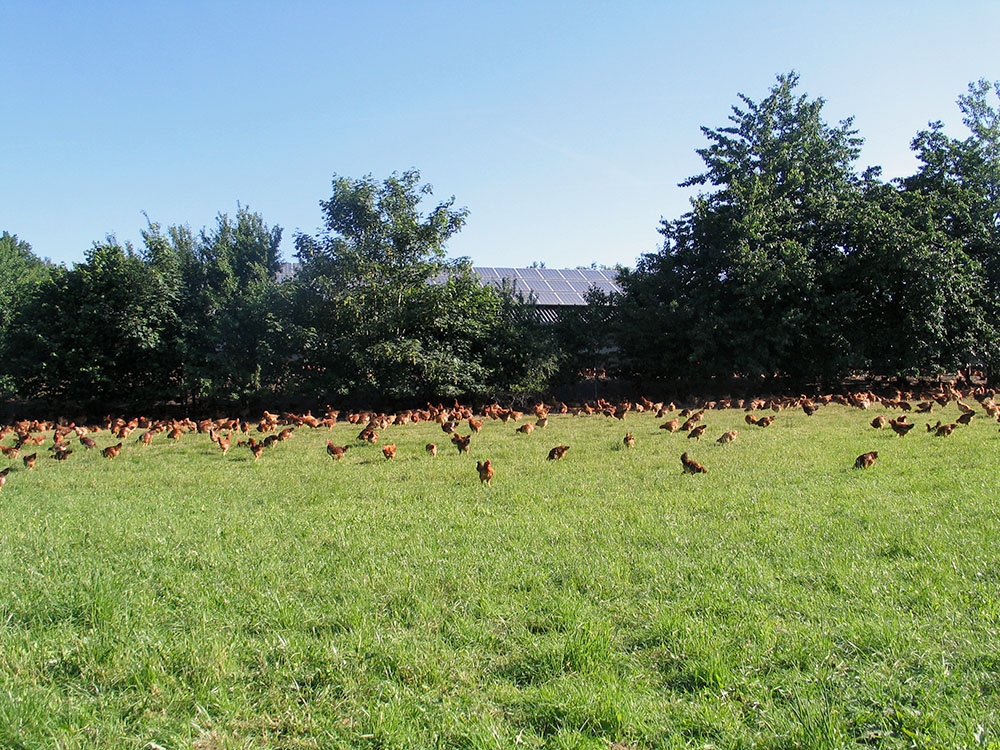 contact extension services agriculture
Rudolf Leifert
Mobile +352 621 30 25 22

Gilles Altmann
Mobile +352 621 49 44 85

Jean-Paul Weis
Mobile +352 621 39 27 48

Svenja Zelder
Mobile +352 621 75 18 75

Mathieu Wolter
Mobile +352 621 67 84 67

Ben Mangen
Mobile +352 621 49 40 09
extension services offer viticulture
viticulture
The IBLA extension service for organic viticulture presents itself
You already make use of the natural biological processes in many areas of production and want to explore the production and business management possibilities a conversion to organic viticulture can offer your winery?

You have decided to change your winery to organic viticulture and you need competent advice and support during the conversion phase?
You already are an organic winegrower and want the latest information in plant protection during the vegetative phase? You want competent expertise and want to be part of a strong network?

You want to get insight into organic cultivation methods?
Then IBLA Viticulture Consulting has exactly the right offers for you! Thanks to his training and many years of practical experience, our viticulture consultant has knowledge in all areas of organic viticulture. He is well networked regionally and Europe-wide and will support you. IBLA Viticulture Consulting combines research and practice and offers a comprehensive range of advice according to your winery-specific and personal requirements.
Jörg Pauly, who has managed his own organic winery for 20 years, studied agricultural sciences at the University of Bonn and then became a PhD in agricultural sciences (Dr. agr.). These studies were followed by 10 years of scientific work in agricultural and landscape research, as well as 20 years of managing his own organic winery. He will be happy to support you and give you advice in all matters relating to viticulture. From organic cultivation in the vineyard, to soil and greening maintenance, to plant protection and organic winemaking, he will advise you according to your operational goals and personal wishes. Wine-growing businesses are given targeted support both, before, during and after the conversion. In doing so, attention is always paid to the individual winery and weather-related conditions. Regular inspection rounds in the vineyards as well as newsletters during the growing season provide you with the most important current information on. Become part of a grown consulting community that is in close contact with practice and research.
extension services and further education offers
Take advantage of IBLA's extension service and further education offers and benefit from years of experience in consulting and research. Arrange a personal consultation on your winery or choose from the IBLA modules the one that best suited for you:


Module 23.1: Organic viticulture – Pre-transitional initial consultation (for conventional holdings)

Module 23.2: Organic viticulture – Pre-transition, intensive (for conventional holdings)

Module 24: Organic viticulture – Transition (for holdings under conversion)

Module 25a.1: Organic viticulture – soil fertility (for certified organic holdings (
Module 25b.2: Methods used in organic viticulture – plant health (for conventional, partially converted and certified organic holdings (>0,1 ha))
book a module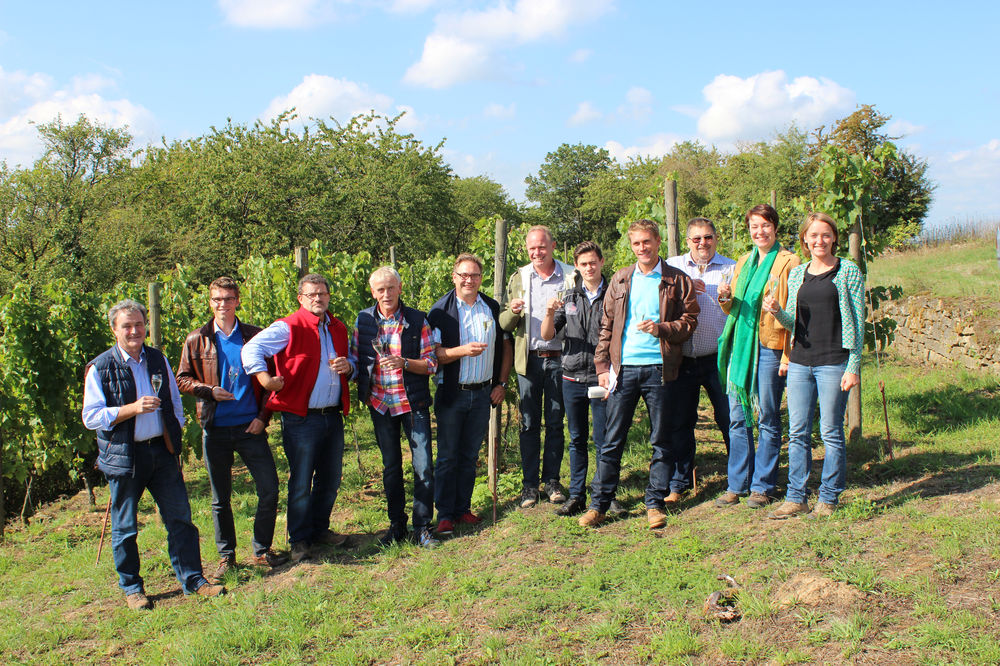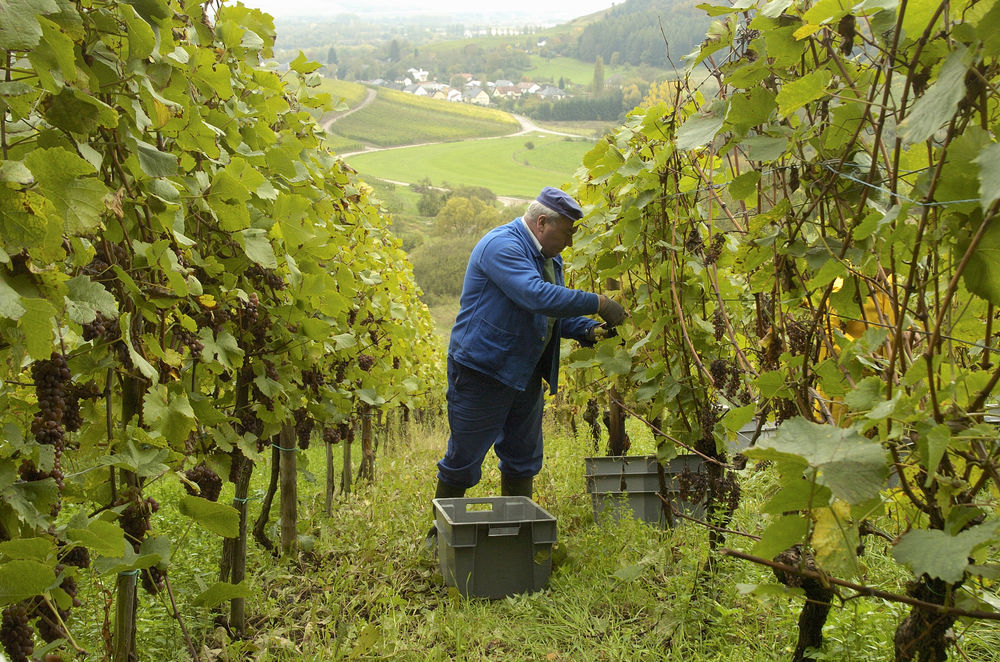 contact extension services viticulture
Jörg Pauly
Mobile +352 621 677 351
network of demonstration farms
organic agriculture Luxembourg
Our goal is to provide consumers and conventional farmers, processors and merchants with an insight into organic agriculture and through farm visits, festivals and practice days to our 9 demonstration farms. These visits offer a practice oriented insight into the everyday life on an organic farm and winery, as well as the special quality, the opportunities and challenges of organic agriculture.
In addition, the demonstration farms provide information on their production focus and marketing forms, as well as regional growing conditions. For this reason, organic farms from different regions and with different main branches have been selected to show the variety of organic agriculture in Luxembourg.
If you want to visit one of these demonstration farms, contact us or the farms directly to make an appointment for your visit. The project "demonstration farms organic agriculture" is an initiative of the Ministry of Agriculture, Viticulture and Consumer protection/ASTA financed within the framework of the organic action plan in Luxembourg.
information brochures
In collaboration with several European partners such as the Research Institute for Organic Agriculture (FIBL), technical information brochures are being prepared, which are made available to organic farmers and other interested parties in Luxembourg. This will give farmers access to the extensive know-how of the research institutes in the field of organic agriculture and the latest national and international research results.
This project is an initiative of the Ministry of Agriculture, Viticulture and Consumer protection/ASTA financed within the framework of the organic action plan in Luxembourg.
Information brochures
gips-kalk power
Mit dem Projekt "Gips-Kalk-Power" werden anhand eines On-Farm Streifenversuchs auf vier Standorten, die Auswirkungen der Düngung von Kalk sowie granuliertem Naturgips-/Schwefeldünger in Kombination auf verschiedene Parameter untersucht. Beim Standort in Kalborn und Kahler sowie den beiden in Eschdorf handelt es sich um Leguminosenfeldfutter und Dauergrünland. Die erhobenen und zu bewertenden Parameter sind der Ertrag, die Pflanzeninhaltsstoffe, der Leguminosenanteil im Bestand und verschiedene Bodenparameter.

Da es sich um einen Demonstrationsversuch handelt, steht als weiteres Ziel die Kommunikation der Ergebnisse sowie der Austausch innerhalb des Netzwerks von Beratern, Wissenschaftlern und Praktikern im Vordergrund.
März 2022 - Dezember 2022
luxembourg in transition
Spatial vision for the zero-carbon and resilient future of the Luxembourg functional region
Luxembourg in Transition
Spatial vision for the zero-carbon and resilient future of the Luxembourg functional region
In the "Luxembourg in Transition" competition (www.luxembourgintransition.lu) launched by the Spatial Planning Department of the Ministry of Energy and Spatial Planning, we developed together with LIST, the University of Luxembourg, the Center for Ecological Learning Luxembourg (CELL) and OLM paysagistes & urbanistes, how Luxembourg has to change spatially by 2050 in order to become climate-neutral, sustainable and resilient.
Not only aspects of spatial planning, mobility or the modeling of greenhouse gas emissions, but also the way of life of the Luxembourgers, their diet and their consumption, as well as questions of governance are part of the dossiers submitted. Of course, agriculture also plays an important role in these considerations. IBLA supports the elaboration of how Luxembourg´s agriculture could develop spatially and in terms of farm management in order to achieve a sustainable, resilient and less CO2-intensive system. In three competition phases, a metric is developed in the first phase, which serves as the basis for evaluating the change. In the second phase, the necessary transformation steps for the CO2-free and sustainable future are worked out on the scale of the cross-border functional region, whereas in the third phase the remaining project teams show the transformation, the necessary steps towards the zero carbon and resilient future using different case studies.

© The pictures are part of the report "LUXEMBOURG 2050: PROSPECTS FOR A REGENERATIVE CITY-LANDSCAPE", Phase II: https://luxembourgintransition.lu/en/teams/
2022
ecoseeds_lumo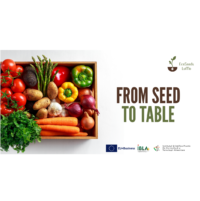 The "EcoSeeds_LuMo" (LuMo: Luxembourg/Moldova) project started in autumn 2021, financed by "EUROCHAMBERS" (Association of the European Chambers of Commerce and Industry) as part of "EU4BUSINESS: Connecting Companies". The aim is the exchange of experiences between the project partners IBLA Luxemburg a.s.b.l. and the "Public Institute of Horticulture and Food Processing Technologies Research Institute" (IP IPHTA) from Moldova for best practices and knowledge on organic seed cultivation, especially in the field of potatoes.
With the EcoSeeds_LuMo project, IBLA and IP IPHTA want to create a network to improve organic food production in both countries and raise its competitiveness. The aim of the project is to support Moldovan farmers and agricultural organizations in the field of organic seed production, labeling as part of the quality process and certification of organically produced seeds, and to encourage Moldovan farmers to grow organic seed material for potatoes and other basic vegetables. The Luxembourgish farmers and consultants, on the other hand, benefit from the experience of the companies in Moldova with cultivation under difficult climatic conditions.
The first project phase started with the kick-off meeting on November 30th, in which the project participants made initial contacts. On December 6th, 2021, a joint online workshop was held by Moldovan farmers, researchers and officials as well as Luxembourgish local actors in the organic production on the subject of potato cultivation and organic farming. A discussion with all participants followed on December 7th, 2021. In a second phase from January 17th to 21st, 2022, a group of 9 people from Moldova will travel to Luxembourg for five days to get an insight into the Luxembourgish structures in organic agriculture, with a focus on potato cultivation. A trip to Moldova for the representatives from Luxembourg is on the agenda for February. At the end of the exchange around the end of February, joint recommendations for action and possibilities for improving the situation in both countries will be written, and the impressions gained will be summarized.
2021-2022
soya made in luxembourg
Optimization of the value chain from the soybean to the egg in Luxembourg and further development of soybean cultivation in Luxembourg
IBLA advisors have been assisting farmers in Luxembourg with soybean cultivation since 2018. After the first cultivation experiences, the joint project "Soya made in Luxembourg" was set up, which contributes to the implementation strategy of the national soybean cultivation. Initiated by the organic egg marketer BIO-OVO S.A., it aims to support farmers in cultivation and subsequent marketing and processing, and to use the processed soya in return as domestic laying hen feed on the farm. The key factor is the high annual import numbers in Luxembourg for livestock with currently 27,500 t of soybean extraction meal (Zimmer, et al. 2020). Luxembourg is 100% dependent on soybean imports, most of which originate from North and South America and thus come with social and environmental problems. Soya is difficult to substitute in the feeding of monogastrics such as pigs or poultry due to its high biological value, a.G. the high protein content and the essential sulfur-containing amino acids. In ruminant feeding (dairy cattle and suckler cows), a demand-oriented feeding without soybean, instead with optimal grassland and field fodder use, is quite possible. Possibilities to reduce the soya import are therefore on the one hand the minimization in feeding, mainly in cattle husbandry, and on the other hand the national cultivation of soybeans. This nationally produced soy should be used exclusively for the feeding of monogastric animals.
The support of the soybean growers by IBLA includes the site selection, the soil preparation, the accompaniment before and during the sowing, the mechanical weed control as well as the harvest and the organization of the delivery to the feed producer SCAR scrl in Belgium, which takes over the further processing in the feed rations for the BIO-OVO laying hens. For the mechanical weed control, the agricultural machinery dealer Wolff-Weyland S.A. supports the farmers by providing the necessary sowing and hoeing equipment.
The aim of the project is to further develop and economically optimize soybean cultivation and the soybean value chain by providing cost-effective but competent advice for the farmer from sowing to harvesting, which will bear fruit in independent cultivation in the long term. In addition, the process of further processing of soybeans is optimized logistically and economically to promote national soybean production and increase protein self-sufficiency.
Since 2018
As part of the Organic Action Plan, the project has received financial support from the Ministère de l'Agriculture, de la Viticulture et du Développement rural since 2020.
fabulous farmers

The European INTERREG project supports farmers in the practical implementation of agro-ecological farming methods to reduce their dependence on external inputs such as mineral fertilizers and pesticides. To this end, farmers are encouraged to implement methods and measures on their farms that improve Functional Agro-Biodiversity (FAB) and promote, among other things, pollination, optimise the natural regulation of harmful organisms by promoting natural counterparts and improve soil and water quality on agricultural land. A network of pilot farms with a "lighthouse effect" serves to disseminate knowledge in the context of "FAB-Farming" within agriculture and also in society and politics. For this purpose, in 12 pilot regions and five countries (BE, NL, LUX, FR and UK), there is a cooperation with other stakeholders such as landowners and municipalities, with the aim of creating an integrated FAB landscape integration plan. In addition, local society is involved through both practical and entertaining activities and the use of "citizen-science tools".
2019 - 2023
méi weed
Pasture optimization by adapting pasture management to pedoclimatic conditions

Grazing is economically profitable for the farmer if the use of the pasture grass is high. However, to achieve this goal, it is necessary to correctly estimate the amount of grass available on the pasture plots in order to prevent overstory pasture grass and thus pasture grass losses.
In this project, a prediction model of daily grass increment is adapted to Luxembourg pedoclimatic conditions. The forecasts will allow for predictive pasture planning and will help in the future with regular adjustments of grazing areas, feeding of roughage and/or concentrates to grazing animals, etc.
Five pasture-based dairy farms are participating in the project. These pilot farms are located in different pedoclimatic zones throughout Luxembourg. The pilot farms will be intensively accompanied in their pasture management for the whole duration of the project. In this way, the practical benefits of the grass growth model will be implemented on the farms.
In parallel, a survey of consumers will be conducted to determine their added value in pasture management and its influence on their purchasing behavior. Furthermore, a sustainability analysis with the SMART (Sustainability Monitoring and Assessment RouTine)- Farm Tool will be carried out on the pilot farms at the beginning and end of the project in order to develop farm-specific improvement approaches and recommendations and to monitor the development of the farms.
2020 - 2023
Pilot farms: Thielen, Stockem; Thiry, Schouweiler, Weirich, Gostingen; Elsen, Boeuvange-sur-Attert; Vassen, Weiler
simba
Simulating economic and environmental impacts of dairy cattle management using Agent Based Models
The management of a dairy farm decides significantly on its economic success and ecological impact. The simulation of the impact of management decisions was identified as an important challenge when modeling agricultural systems; so-called agent-based models (ABM) are used. The project aims to develop a decision support system (DSS) based on an LCA (life cycle assessment)-ABM-coupled simulator. This way, the economic and environmental effects of different herd management strategies can be tested. For the design and validation of LCA-ABM, phenotypes are collected in more than 320 dairy farms in Wallonia and Luxembourg (e.g. animal characteristics, milk composition and yield, feeding and farm-specific economic data) or on an individual animal basis using milk spectra in the mid-infrared range (body weight, methane emissions). Further phenotypes are predicted in this project from easily collected parameters using machine learning algorithms. These relate both to the behavior of the farmers and to the pasture methodology. Phenotypes, in connection with standard literature equations from the field of life cycle assessments, enable to calculate the environmental impact of individual cows with a higher temporal resolution than with the existing life cycle assessments. Finally, the robustness of the assumptions behind the LCA-ABM-based decision tool is assessed on the basis of detailed economic, feed and production data, which are collected from ten pilot farms in Luxembourg.
2019 - 05.2023
Supported by the Fond National de la Recherche Luxembourg"INTER/FNR/18/12987586"
i2connect
Connecting advisors to boost interactive innovation in agriculture & forestry

To strengthen the skills, competencies and attitudes of advisors to support interactive innovation, by: identifying and sharing best practices, developing tools and methods, training, and organizing peer to peer learning & networking.
To enhance and profile the role of advisors in interactive innovation processes, at different scales: by a better understanding of the AKIS at country level, by identifying providers of advisory services across Europe, by creating an enabling environment within advisory services, by better connecting and embedding advisory services within the AKIS and by appropriate public policies.
To create a social support network and a networking culture among advisors facilitating innovative innovation processes. In particular emphasis will be given to ensure that advisors in Central and Eastern European countries make use of the opportunities being created in the project.
2019-2024
This project has received funding from the European union horizon 2020 research and innovation programme.
2000 m2 for our food
Project to promote a sustainable agricultural and food culture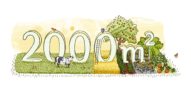 Worldwide each of us has an average of 2000 m2 available for our sustenance; this also corresponds to the amount of arable land and permanent meadows and pastures available to every citizen in Luxembourg. Our dietary habits do not only affect our health, but also our natural resources such as air, water and soil. However on a global scale this is lopsided; our demand for agricultural land is significantly higher, due to the cultivation of plants for energy production and imports of products from abroad like soy, coffee, cocoa or tobacco.
Using 2000 m2 at the "Haus vun der Natur" in Kockelscheuer, we will show the relationships between our dietary habits, agriculture and environmental protection in a very practical, hands-on manner. The 2000 m2 field will show that a sustainable food supply, on the basis of our natural resources, is possible. At the moment, agricultural production plays a minor role in the direct food supply in Luxembourg. Accordingly, the "2000 m2 for our food" project aims to highlight the value of fruit, vegetable and field crop cultivation, because a diverse range of seasonal delights is possible using regionally produced fruits and vegetables. This means: apples and pears instead of mangoes and kiwi. Lentils, peas and regionally produced soybean instead of chick peas from sub-tropical regions.. Being a region with a high proportion of permanent grassland, animal husbandry is very important for Luxembourg and builds an important link to the arable land and crop production, since the organic fertilizers produced by the animals especially enhance soil fertility. Chicken, pig and cow manure play an important role in keeping nitrogen and other important nutrients in the agricultural cycle, maintaining a natural soil fertility and making the use of mineral fertilizers redundant.
The aim of the project partners "Institut fir biologësch Landwirtschaft an Agrakultur Luxemburg" a.s.b.l. (IBLA), "natur & ëmwelt" a.s.b.l. and Co-Labor, is to use this project, financed by the Ministère de l'Environnement, du Climat et du Développement durable, to promote awareness of the arable land that is available for crop production, to encourage reflection about our own dietary habits and consumption patterns as well as to inform about regional and sustainable agriculture.
2018-2022
susteatable
Integrated analysis of dietary patterns and agricultural practices for sustainable food systems in Luxembourg
Luxembourg is currently facing many environmental problems. The agriculture sector is as much a victim as also a driver of these problems, and changes in the farming practices are needed in order to face them and ensure food security for future generations. Apart from production practices, the sustainability of the food and agriculture sector is also influenced by consumers' food choices. The aim of this project is therefore a) to assess holistically the current sustainability level of the Luxembourgish agriculture sector, b) to identify necessary changes to dietary patterns and production practices, and c) to develop differentiated strategies for the development of sustainable food systems in Luxembourg. The project will assess the sustainability of the Luxembourgish food system on two levels: the farm-level and the food system-level. Together, the results from these two levels of sustainability assessments will be synthesised and used to formulate target-group specific recommendations for the development of sustainable food systems.
2018 - 2024
Apart from financial support from the "Ministère du Déveleoppement Durable et des Infrastructures" and from the "Oeuvre National de Secours Grande-Duchesse Charlotte" and sponsoring from BIOGROS S.A. and OIKOPOLIS S.A., this project is also supported through private donations.
variety trials
in organic agriculture in Luxembourg
The aim of the variety trials is to give Luxembourgish organic farmers meaningful recommendations for the variety selection. For this purpose, winter wheat cultivation trials in organic farming were implemented by IBLA in cooperation with the Lycée Technique Agricole (LTA) in the season 2009/10. In recent years, further crops have been added to the variety trials. On the basis of these trials, a list of varieties is issued each year by the National Variety Commission as an aid for the selection of varieties for the farmers.
• Winter cereal variety trials since 2009
• Summer cereal variety trials in 2014-2016, and again since 2019
• Soybean variety trials in 2014, and again since 2018
• Clover grass mixture variety trials in 2013-2015 and again since 2020
• Pea and faba bean variety trials since 2016
• Potato variety trials since 2016
• Maize variety trials since 2020